Aplicaciones de isótopos estables en la remediación de acuíferos
Fecha y hora: 3 de junio de 2020 11:00 AM - 12:00 PM EDT (UTC-03:00 to UTC-04:00)
Presentadoras: Dr. Sara Herrero and Dr. Clara Torrentó
Resumen
El uso adecuado de técnicas de diagnóstico durante la ejecución de proyectos de remediación de acuíferos permite ahorrar tiempo, esfuerzo y costos. Esta ponencia tratará sobre el uso de análisis isotópico de compuestos específicos (CSIA, de sus siglas en inglés), una técnica que proporciona información rigurosa y útil en cada etapa de un proyecto de remediación de suelos y aguas. Las estrategias tradicionales, basadas en evaluación de parámetros hidrogeoquímicos y el seguimiento de concentraciones de contaminantes en el tiempo, son en muchos casos insuficientes para obtener un diagnóstico robusto y tomar decisiones adecuadas. CSIA complementa estos análisis convencionales, proporcionando pruebas directas sobre el comportamiento de contaminantes. Estas pruebas frecuentemente son necesarias para respaldar decisiones de gestión.
CSIA es muy útil para gerentes de proyectos, pues la técnica puede resolver preguntas como: ¿existen múltiples fuentes de contaminación? ¿Se puede confirmar la existencia de procesos de atenuación natural? ¿Cuál es la tasa de degradación? ¿Se están degradando los contaminantes intermediarios? ¿Es posible identificar los eventos de repunte y de dilución o desplazamiento de la contaminación?¿Está funcionando la remediación? ¿Cuál es la eficiencia?
Esta presentación abarcará los principios y fundamentos del análisis de isótopos estables para aplicaciones ambientales. Proporcionaremos algunos casos de estudio del grupo de investigación MAiMA, en los que se ha aplicado CSIA multi-isotópico (es decir, análisis de diferentes elementos dentro de la misma molécula) para responder a las preguntas señaladas anteriormente. El enfoque se centrará en compuestos orgánicos volátiles clorados (etenos, etanos y metanos clorados), que han sido ampliamente utilizados durante muchos años como disolventes, limpiadores, químicos de lavandería y desengrasantes. La contaminación ambiental generalmente resulta de su manejo y almacenamiento inapropiado. En la presentación también se señalarán las principales medidas de control de calidad en el procedimiento de muestreo y en los métodos analíticos. Para concluir, mencionaremos cuáles son los últimos avances y nuevos desafíos en el desarrollo de métodos para el análisis multi-isotópico de compuestos emergentes (con especial foco en pesticidas).
iRegístrate aquí! https://register.gotowebinar.com/register/2051254797164567311
Event Properties
| | |
| --- | --- |
| Event Date | 06-03-2020 |
| Event End Date | 06-03-2020 |
| Registration Start Date | 05-12-2020 |
Speakers for May 28 & June 3 Webinar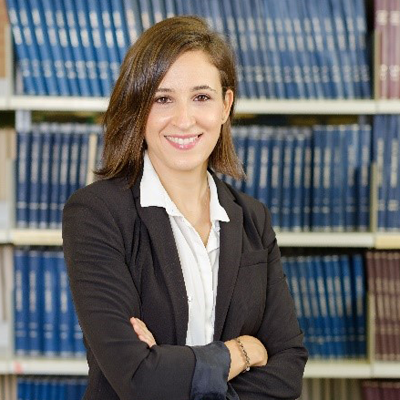 Dr. Sara Herrero is the Scientific project manager and Innovation promoter of MAiMA Research Group, at the University of Barcelona (Spain). She holds a BS degree in Environmental Sciences, and both MS and PhD degrees on analytical chemistry from the University of Salamanca. She has more than 10 years of experience on stable isotope analysis for environmental applications, including 6-years at international research centres in Germany. She worked for 5 years, as project manager and Post-Doc researcher, at the Department of Isotope Biogeochemistry from the Helmholtz Centre for Environmental Research – UFZ (Leipzig), where she led her own research line focused on the development and validation of new methods to improve the limits of detection of Compound Specific Isotope Analysis (CSIA). Then she worked for 1 year as the Head of the Core Facility "Stable Isotopes" at the Leibniz-Centre for Agricultural Landscape Research – ZALF, Müncheberg (Germany). From September 2015 she works at MAiMA research group, where she has gained experience on the knowledge transfer of scientific research to environmental consultancies and regulators. She has participated, as project manager, in more than 20 R&D&I projects focused on the application of stable isotopes for the fingerprinting and assessment of remediation treatments at polluted sites.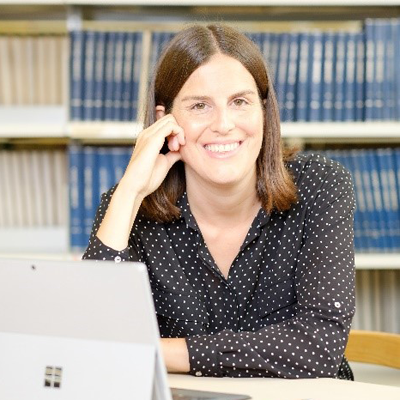 Dr. Clara Torrentó is a Marie Curie Fellow at MAiMA Research Group, at the University of Barcelona (Spain). She holds a BS degree in Geology from the University of Zaragoza, and a PhD degree on Earth Sciences from the University of Barcelona. Her research interests are focused on the use of isotopic tools to assess the fate of contaminants in groundwater and contaminated soil, with a strong focus on experimental studies at laboratory and field scale to characterize natural and induced contamination attenuation processes. She has more than 15 years of experience in the development and application of isotopic methods to industrial (e.g., chlorinated solvents, petroleum hydrocarbons) and agricultural (e.g., nitrate, pesticides) pollutants. She has gained international experience through a 4-years postdoctoral fellowship at the Centre for Hydrogeology and Geothermics of the Université de Neuchâtel (Switzerland). Her current MSCA project is focused on demonstrating the applicability of multi-isotopic techniques to identify sources, and to evaluate the fate of pesticides in the environment and to assess the efficiency of natural and induced attenuation strategies. Apart from research projects, Clara has participated in more than 20 third-party funding projects for the transfer of knowledge to private companies and regulatory sectors.