Part 1: Petroleum Hydrocarbon Remediation
Now a Virtual Event! Part 1, Wed, Nov 4, 2020 1:00 PM - 3:30 PM EST
A two-part short course (Wed, Nov.4, 2020 and Thu, Nov 5, 2020) on recent technical advances in the characterization and remediation of petroleum hydrocarbons in soil and groundwater. Environmental engineers, geologists, hydrogeologists, regulators, site managers, scientists and others within the groundwater remediation community will learn about the current thinking and strategies for the characterization and treatment of petroleum hydrocarbons and LNAPLs.
Click here to register for Part 1.
1:00-1:05

Welcome

Gary M. Birk, P.E., Managing Partner, Tersus Environmental, Wake Forest, NC, USA

1:05 - 1:50

Keynote: Remediation of Petroleum Hydrocarbon Impacted Site - Technology Trends Past Present and Future

Trevor Carlson, Principal, Geosyntec Consultants, Saskatchewan, Canada

Over the past 30 years, environmental professionals have experienced and ever evolving toolbox of technologies to manage petroleum hydrocarbon impacted sites. Management trends have progressed from excavation and landfill to mechanical extractive technologies, chemical oxidation, thermal techniques and bioremediation approaches. Each of these approaches have their place. There is no single option that is best. This presentation will discuss that the key to success begins with defining success, knowing when to use each approach and when to transition from one approach to another and knowing when you have reached your defined endpoint.

1:50 - 2:20

Source Zone Surfactant Flushing and Dissolved Phase Bioremediation

David Alden, P.E., Manager, Technical Services, Tersus Environmental, Worcester, MA, USA

Join David for a short overview on how to determine viability for a surfactant flood and how this technique is combined with ISCO and biostimulation for the remediation of petroleum hydrocarbons. We will go through basic design considerations and how to come up with ballpark costs during feasibility studies. Surfactants, solvents and polymers can physically remove petroleum hydrocarbons sorbed to the soil matrix. With adequate hydraulic control, this method is very efficient at contaminant mass removal which in turn allows polishing techniques such as ISCO, BIO and MNA to be more effective. Selection of a potential polishing technique should be considered early on in the project with help of geochemical parameters. The presentation will review surfactant flood and bioremediation design methods and highlight results and lessons learned from various projects.

2:20 - 2:30

10 Minute Break

2:30 - 3:00

Bioaugmentation for Petroleum Hydrocarbons

Sandra Dworatzek, M.Sc., Principal Scientist, SiREM, Guelph, Ontario, Canada

3:00 - 3:30

Horizontal Directional Drilling and Well Installation for Substrate Injection

David S. Bardsley, P.G., SeniorGeologist, Directed Technologies, Scottsdale, AZ, USA

Horizontal wells can be an effective tool for emplacement of substrates for remediation activities. However, the most frequent concern among injection experts is "won't all the injectate come out in the beginning of the well?" By reviewing conservation of mass, friction loss, including losses across individual slots, the well open area (slot pattern) can be designed to insure equal flow rates. In other words, each horizontal injection well has a project specific screen design. This presentation will detail proper drilling and well installation techniques along with a screen design case study.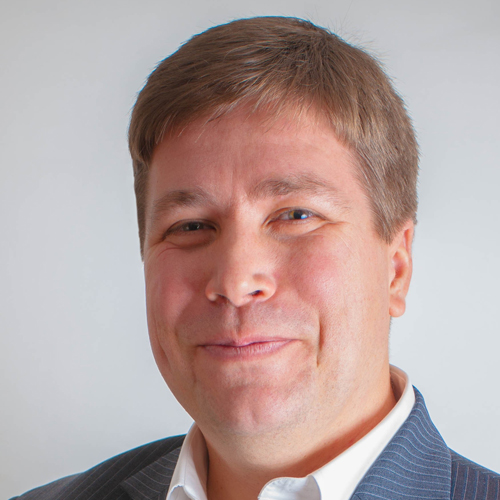 Trevor Carlson
Principal, Geosyntec Consultants
Mr. Carlson is a Principal Remediation Specialist with Geosyntec Consultants based in Saskatoon, Saskatchewan. He is a Saskatchewan QP with 25 years of industry, consulting and regulatory experience. He has overseen more than 1,000 impacted site assessments and 400 remediation projects. Throughout his career, Trevor has become a recognized expert in site assessment, remediation and the strategic management of impacted site portfolios. He is excited about using innovation, good science and creativity to create value, solve problems and turn challenges into sound business opportunities.
Trevor has a track record of collaborating with industry and academia on environmental research projects focused on developing sustainable, innovative methods for managing industry environmental impairment challenges. He focuses on finding the best way to manage challenging projects based on site specific factors and stakeholder needs. He takes pride in helping to develop move forward solutions. Solutions that meet the needs of all stakeholders and that help create organizational and social value.
David Alden, P.E.
Manager, Technical Services, Tersus Environmental
David Alden is a Technical Associate with Tersus Environmental, where he provides technical support for Tersus's portfolio of biotechnology-based solutions to manage complex, challenging environmental liabilities and reduce costs for site closure.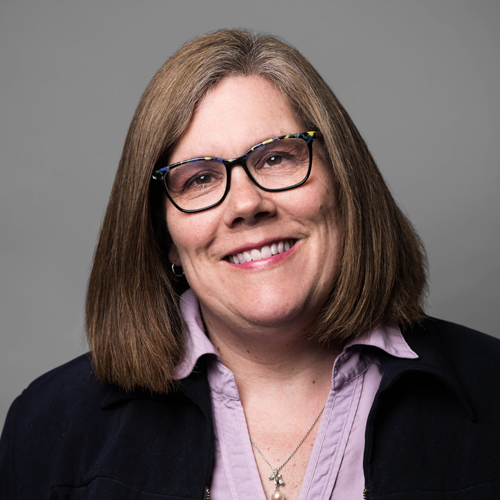 Sandra Dworatzek, M.Sc.
Principal Scientist, SiREM
Ms. Dworatzek is an environmental microbiologist with advanced technical experience in laboratory treatability studies. Over the past 25 years she has conducted and overseen numerous bench-scale studies examining enhanced in situ bioremediation in groundwater. She has specific technical experience in the design of laboratory treatability studies, the scale up of growth of aerobic and anaerobic microbial cultures for bioaugmentation laboratory and field pilot tests, and evaluation of aerobic and anaerobic bioremediation, zero valent iron and chemical oxidation technologies in the laboratory. Ms. Dworatzek is a Principal Scientist at SiREM and has been with the company for over seventeen years. SiREM maintains state-of-the-art treatability, molecular testing and microbial culture production facilities. She currently oversees maintenance and culturing of KB-1® and KB-1® Plus dehalorespiring microbial cultures that have been widely used in field demonstrations to improve the rate and extent of bioremediation of chlorinated solvents in groundwater (e.g., tetrachloroethene (PCE) and trichloroethene (TCE) dechlorination to ethene), as well as the development of new bioaugmentation cultures including 1,4-dioxane, 1,2,3-trichloropropane, benzene, toluene and xylene. She provides technical oversight for treatability studies for a wide range of environmental contaminants, including halogenated organics (e.g., solvents, pesticides, etc.), both alone and in complex mixtures.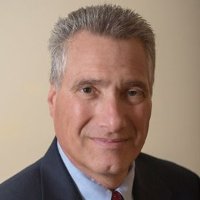 David S. Bardsley, PG
Senior Geologist, Directed Technologies
David Bardsley P.G. has over thirty-six years of environmental drilling experience working in a variety of settings across the United States. Mr. Bardsley earned a Bachelor of Science degree in Geology & Geophysics along with a Communications Minor (1984) from the University of Missouri-Rolla. He started his career as a drill rig helper advancing through various technical and managerial positions in both small and large drilling companies. He was an early leader in the use of horizontal drilling to solve environmental and water supply challenges and has authored/co-authored over twenty papers on horizontal environmental drilling methodology.
He is a licensed well driller in Texas, Arizona and Louisiana and holds RG/PG certifications in Texas, Missouri, Louisiana and Tennessee. Mr. Bardsley is a strong proponent of education and has served as a short course instructor at Battelle environmental conferences and several universities.