Geochemical Mapping and Pb Isotopic Signatures for Environmental Assessment
Date and Time: Thu, Feb 25, 2021 1:00 PM - 2:00 PM EST
Presenter: Maria Clara Zuluaga, Ph.D., and Daniel Bouchard, Ph.D.
Register at: https://register.gotowebinar.com/register/5366878295540854285
Abstract
"The Huelva Province located in the southwest of Spain has a long history of mining, industry and agriculture. These anthropogenic activities have a potential environmental impact, with the dispersion of chemical elements in soils and water, and a potential negative effect on the food production and human health. In this study, the concentration of harmful chemical elements in the soil of three case study areas in the Huelva Province are analyzed and related with the land use and local geology. These study areas correspond to the agricultural Aroche village, mining el Campillo site and urban and industrial in the town of Huelva. Topsoil samples have been collected and analyzed by ICP-MS. The analytical results have been used to calculate geochemical maps for As, Cd, Co, Cr, Cu, Hg, Ni, Pb and Zn. Also, the background ranges for these elements and the environmental limits suggested by the Andalusia Government have been used to calculate the contamination factor and pollution index, useful to identify the areas that represent a risk for the population. Finally, lead isotopic analysis of topsoil samples have been carried out, to identify the geogenic and anthropogenic origin of the geochemical anomalies detected in the three study areas. Similarly, human hair samples of donators living in these areas have been analyzed for lead isotopes, to trace the diffusion of selected harmful chemical elements through the tropic chain. The study shows that anomalies of harmful elements are present in the topsoil of the three areas, even in the rural Aroche site, where neither industrial nor mining activities occur. The spatial distribution of those geochemical anomalies is associated to the local geology and land use. Lead isotopic analysis evidenced two well defined signatures of the contamination sources in topsoil and human hair, one related to ore deposits and mining and the other to pesticides and gasoline lead sources." Journal of Geochemical Exploration, Volume 181, October 2017, Pages 172-190
Speakers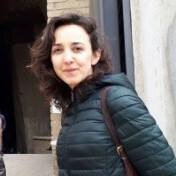 Maria Clara Zuluaga, Ph.D.
Geóloga. Servicio Geológico Colombiano
Maria Clara Zuluaga, Ph.D. has a degree in geology from the EAFIT University (Colombia), a master's degree in Geology and Environmental Management of Mineral Resources from the International University of Andalusia (Spain). In 2017 she obtained her Ph.D. from the Universitá degli Studi di Napoli Federico II (Italy) with a thesis in environmental geochemistry. For her Ph.D. she conducted field and laboratory work in Spain, the Philippines, the United States, and China, sampling contaminated sites, conducting geochemical laboratory analysis, including lead isotopes, and Geographic Information Systems (GIS). She has worked in the mining industry, in companies dealing with environmental quality, and in earth science research centers in Colombia, Italy, and Spain. She currently works in the Geological Survey of Colombia as a researcher in environmental geochemistry projects such as cadmium concentration in cocoa crops, mercury in coal, and arsenic in water.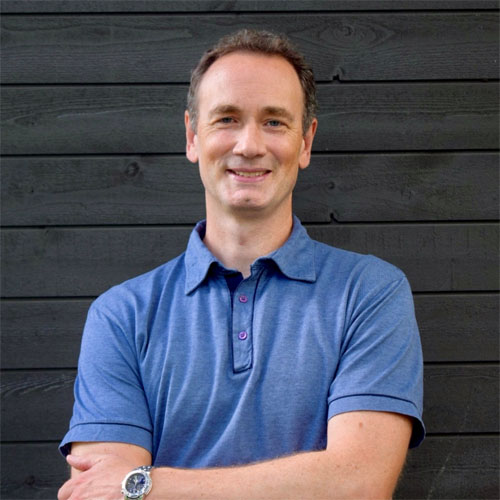 Daniel Bouchard, Ph.D.
Scientific Adviser, Tersus Environmental
Daniel Bouchard, Ph.D. has a M.Sc. in soil science and a Ph.D. in hydrogeology. For nearly two decades, Daniel has implemented CSIA on contaminated sites to better understand the origin of on-site contaminants (forensics applications), the fate of contaminants in aquifers (biodegradation versus physical attenuation processes) and to evaluate the performance of in situ treatments (by distinguish contaminant destructive vs non destructive processes). Apart from conventional applications for contaminants present in groundwater, he was among a pioneer research group developing the CSIA tool for gas-phase contaminants in soil gas of unsaturated zones. With strong academic and analytical experiences gained in the laboratory and acting as a field practitioner on contaminated sites gained as a consultant, Daniel combines fundamental knowledge of the tool with the understanding of field implementation challenges and pitfalls.