Performance Monitoring to Assess Remediation Effectiveness
Date and Time: Thu, March 18, 2021 1:00 PM - 2:00 PM EST
Presenter: David F. Alden. P.E., Brent G. Pautler, Ph.D., and Daniel Bouchard, Ph.D.
Register at: https://attendee.gotowebinar.com/register/6861802892780151566
Abstract
Speakers
David F. Alen, P.E.
Manager, Technical Services, Tersus Environmental
David provides technical support for Tersus's portfolio of biotechnology-based solutions to manage complex, challenging environmental liabilities and reduce costs for site closure. He is a graduate of Universidad de las Americas-Puebla, Mexico, where he majored in Civil Engineering with a focus on waste-water treatment, has a Master's Degree at Joseph Fourier University in Grenoble, France, and he holds registration as a Professional Engineer in North Carolina. His expereince includes four years in the upstream oilfield sector performing offshore well tests and completion design and installation in the Gulf of Mexico. He participated in the in situ oil-shale extraction experiment in the Piceance Basin in Northwestern Colorado, where protecting groundwater was the main challenge. David is a member of the Interstate Technology and Regulatory Council (ITRC), a public/private coalition working to reduce barriers to using innovative environmental technologies that reduce compliance costs and maximize clean-up efficacy. He is the recipient of the 2015 ITRC Industry Affiliates Program Award in recognition of his outstanding service.

Brent G. Pautler, Ph.D.
Chemistry Services Manager, SiREM
Brent is the Chemistry Services Manager at SiREM and an environmental analytical chemist with advanced technical experience in analytical chemistry, passive sampling, spectroscopy, and chemistry informatics. Throughout his career, he has worked with scientists, engineers, and consultants, applying his chemistry and information technology expertise to help them solve unique problems in the laboratory and the field. He is focused on managing SiREM's chemistry services and supporting SiREM's bioaugmentation customers while advancing SiREM's passive sampling portfolio.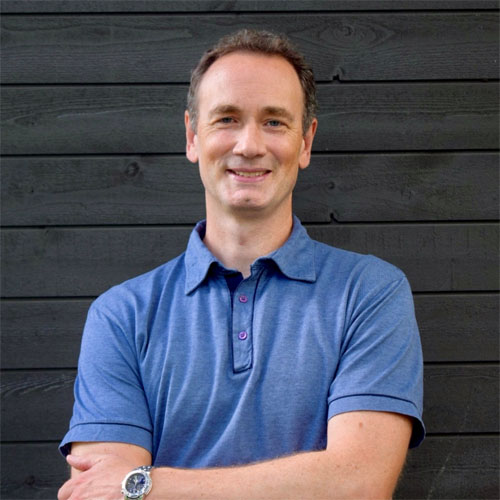 Daniel Bouchard, Ph.D.
Scientific Adviser, Tersus Environmental
Daniel has a M.Sc. in soil science and a Ph.D. in hydrogeology. For nearly two decades, Daniel has implemented CSIA on contaminated sites to better understand the origin of on-site contaminants (forensics applications), the fate of contaminants in aquifers (biodegradation versus physical attenuation processes) and to evaluate the performance of in situ treatments (by distinguish contaminant destructive vs non destructive processes). Apart from conventional applications for contaminants present in groundwater, he was among a pioneer research group developing the CSIA tool for gas-phase contaminants in soil gas of unsaturated zones. With strong academic and analytical experiences gained in the laboratory and acting as a field practitioner on contaminated sites gained as a consultant, Daniel combines fundamental knowledge of the tool with the understanding of field implementation challenges and pitfalls.