Part 1: Effective Remediation and Monitoring of Chlorinated Solvent DNAPL Sites - Avoiding Pitfalls and Maximizing Performance to Speed Up Remediationmizing Performance
Part 1, Wed, June 15, 2022 1:00 PM - 3:30 PM EDT
A two-part short-course (Wed, June 15, 2022 and Thu, June 16, 2022) on recent technical advances in the characterization and remediation of chlorinated solvent DNAPL sites. Environmental engineers, geologists, hydrogeologists, regulators, site managers, scientists and others within the groundwater remediation community will learn about the current thinking and strategies for the characterization and treatment of chlorinated VOCs and DNAPLs.
Click here to register for Part 1
SCHEDULE OF SPEAKERS AND PRESENTATIONS
Part 1 Technical Presentations
| | |
| --- | --- |
| 1:00 - 1:05 | Welcome |
| 1:05 - 1:50 | Keynote: Sequential Physiochemical and Biological Treatment Approaches for Enhanced PCE-DNAPL Source Zone Remediation, Natalie Capiro, Ph.D., Auburn University |
| 1:50 - 2:20 | Systematic Approach to Evaluating Persistent Challenges in Meeting Cleanup Goals for Groundwater, John Sohl, President, Columbia Technologies |
| 2:20 - 2:30 | Break |
| 2:30 - 3:00 | Enhanced Bioremediation of DNAPL Source Zones-Our Evolving Understanding and Increasing Capabilities, Phil Dennis, M.A.Sc., SiREM |
| 3:00 - 3:30 | In Situ Treatment of a Chlorinated Solvent Source Zone: Pilot Test Performance Monitoring Utilizing Compound-Specific Isotope Analysis (CSIA), David Alden, P.E., Tersus Environmental |
Event Properties
| | |
| --- | --- |
| Event Date | 06-15-2022 |
| Cut off date | 06-15-2022 |
| Individual Price | Free |
| Location | Online Webinar |
Sponsors
Speakers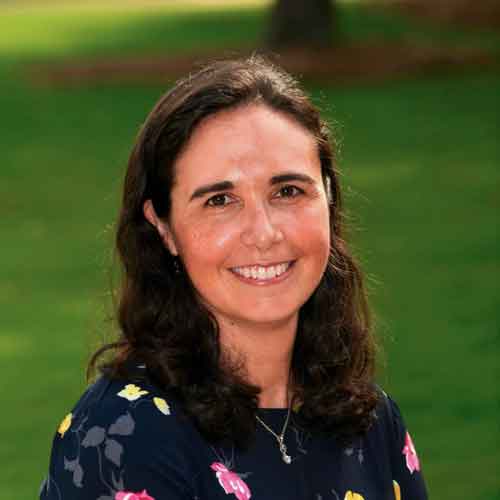 Natalie L. Cápiro, Ph.D.
Assistant Professor, Auburn University
Dr. Natalie Cápiro is an Assistant Professor in the Department of Civil and Environmental Engineering and an Adjunct Professor in Biosystems Engineering at Auburn University. Previously, Dr. Cápiro was a Research Assistant Professor in the Department of Civil and Environmental Engineering at Tufts University. She completed her postdoctoral studies at the Georgia Institute of Technology, M.S. and Ph.D. in Civil and Environmental Engineering at Rice University, and B.S. in Biological and Environmental Engineering at Cornell University. Dr. Cápiro's research interests include environmental microbiology, bioremediation, fate and transport of legacy and emerging contaminants in natural systems, and nanoparticle-microbial interactions in the environment. Her work is primarily supported by funding from the National Science Foundation and the Strategic Environmental Research and Development Program (SERDP), including a study that won the 2012 SERDP Environmental Restoration Project of the Year.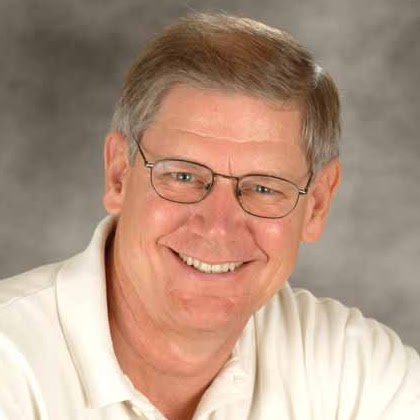 John H. Sohl, III
President and CEO, COLUMBIA Technologies
John H. Sohl, III is Co-founder of COLUMBIA Technologies and brings to his roles of President and CEO 35 years of experience directing the development of innovative business solutions fusing science and technology to advance the state of environmental services. At COLUMBIA, John is responsible for the overall direction of corporate activities, the quality of the company's field services and business development. John is also co-founder of the award-winning SmartData Solutions® real-time data services platform and has played an integral role in providing clients with real-time decision making information. A former officer in the U.S. Navy nuclear submarine force, John holds a B.S. in engineering from the United States Naval Academy and an MBA from Chaminade University of Honolulu. John is a member of the Small Environmental Business Action Coalition, the Sustainable Remediation Forum, the Society of American Military Engineers, and the National Ground Water Association.
David F. Alden, P.E. (NC)
Manger, Technical Services at Tersus Environmental
David provides technical support for Tersus' portfolio of biotechnology-based solutions to manage complex, challenging environmental liabilities and reduce costs for site closure. He also manages the company's CSIA projects. He is a graduate of Universidad de las Americas-Puebla, Mexico, where he majored in Civil Engineering with a focus on waste-water treatment, has master's degree from Joseph Fourier University in Grenoble, France, and he holds registration as a Professional Engineer in North Carolina. David worked for four years in the upstream oilfield sector performing offshore well tests and completion design and installation in the Gulf of Mexico. He participated in the in situ oil-shale extraction experiment in the Piceance Basin in Northwestern Colorado, where protecting groundwater was the main challenge. David's focus also includes development of innovative technologies to restore groundwater and soil at challenging sites. He is the lead author for US Patent 11,123,779 B2, Method and a Chemical Composition for Accelerated In Situ Biochemical Remediation. This patent is generally directed toward a method for supplying a mixture comprising ferrous sulfide and zero-valent metal particle reactants into soil pathways to biologically react with dissolved contaminants in groundwater. David has five pending patent applications for remediation of contaminants in groundwater.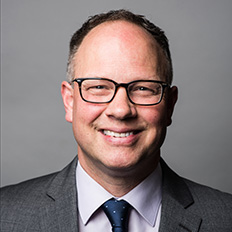 Phil Dennis, M.A.Sc.
Principal Scientist, SiREM
Phil Dennis is Principal Scientist with SiREM (www.siremlab.com). Phil holds a Masters of Applied Science in Civil Engineering from the University of Toronto and a Honours Bachelor of Science in Molecular Biology and Genetics from the University of Guelph. Phil has over 25 years of experience in research and development and management of molecular biology, microbiology, and environmental remediation laboratories. Phil directs molecular genetic testing services at SiREM and is innovation lead for SiREM's research and development program, contributing to multiple ongoing research and development projects focused primarily on monitoring and optimizing bioremediation.