Categories
Thought Leader Webinar Series
The Thought Leaders Webinar Series highlights the latest ideas for in situ remediation from our industry's leading thinkers. These webinars will connect you directly with these leaders so you can learn new techniques and strategies to boost your knowledge, benefit your bottom line, and serve your clients better. All webinars are taught by people who really know in situ remediation and are eager to share their knowledge with you.
We offer Short Courses on various topics related to soil and groundwater remediation throughout the year. Courses are open to our sponsors clients and guests from within the groundwater remediation community. We know that NOT all educational events are created equal. Our short courses are taught by people who really know in situ remediation and are eager to share their knowledge with you. At our events you will connect directly with industry leading practitioners as they highlight the latest ideas for contaminant source area delineation, bioremediation and sustainable remediation technologies. A list of events which are open for registering is available at the link below.
Speakers for Toronto & Buffalo
Phil Dennis has over 25 years of experience working in the fields of molecular biology, microbiology and environmental remediation. Phil holds a Masters of Applied Science in Civil Engineering from the University of Toronto and an Honors B.Sc. in Molecular Biology and Genetics from the University of Guelph. As a Senior Manager at SiREM, an industry leader in bioaugmentation and bioremediation testing, Phil focuses on research and development, technical marketing and sales and management of molecular genetic testing services.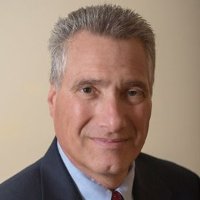 David Bardsley has over 34 years of environmental drilling/water well industry experience; ranging from a drill rig helper to a Director in a $50M/year environmental drilling company. He is a Professional Geologist in TX, MO, TN, and LA with Ellingson-DTD focused on horizontal directional drilling applications.
David Alden provides technical support for Tersus's portfolio of biotechnology-based solutions to manage complex, challenging environmental liabilities and reduce costs for site closure. David is a member of the Interstate Technology and Regulatory Council (ITRC), a public/private coalition working to reduce barriers to using innovative environmental technologies that reduce compliance costs and maximize clean-up efficacy and is the recipient of the 2015 ITRC Industry Affiliates Program Award in recognition of his outstanding service.