Comprehensive Suite of Training Opportunities
Our educational events bring together scientists, engineers, regulators, site managers and other environmental professionals from government, academia, service and R&D firms to advance the state-of-the-practice.
Join Our Mailing List
Featured Speakers for Nov 4 & 5 Online Short Course
Phil Dennis has over 25 years of experience working in the fields of molecular biology, microbiology and environmental remediation. Phil holds a Masters of Applied Science in Civil Engineering from the University of Toronto and an Honours B.Sc. in Molecular Biology and Genetics from the University of Guelph. As a Principal Scientist at SiREM, an industry leader in bioaugmentation and bioremediation testing, Phil focuses on research and development and management of molecular genetic testing services.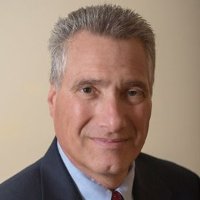 David Bardsley has over 34 years of environmental drilling/water well industry experience; ranging from a drill rig helper to a Director in a $50M/year environmental drilling company. He is a Professional Geologist in TX, MO, TN, and LA with Ellingson-DTD focused on horizontal directional drilling applications.
David Alden provides technical support for Tersus's portfolio of biotechnology-based solutions to manage complex, challenging environmental liabilities and reduce costs for site closure. David is a member of the Interstate Technology and Regulatory Council (ITRC), a public/private coalition working to reduce barriers to using innovative environmental technologies that reduce compliance costs and maximize clean-up efficacy and is the recipient of the 2015 ITRC Industry Affiliates Program Award in recognition of his outstanding service.